Pratt & Miller Corvette Team July 5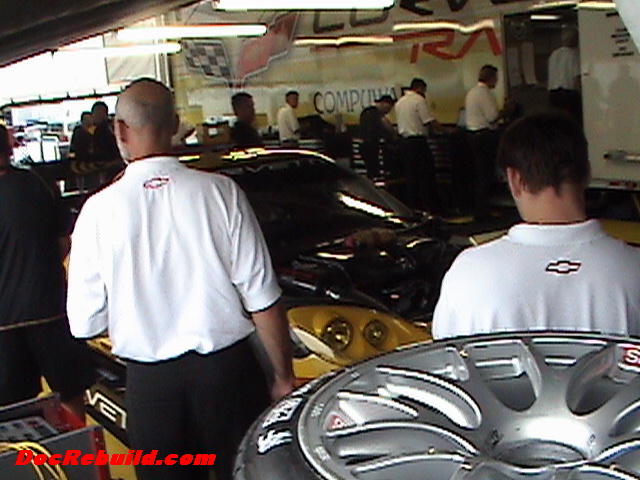 Pratt & Miller are the Corvette team and I am thankful for being allowed into their Lime Rock tent garages and with my camera no less.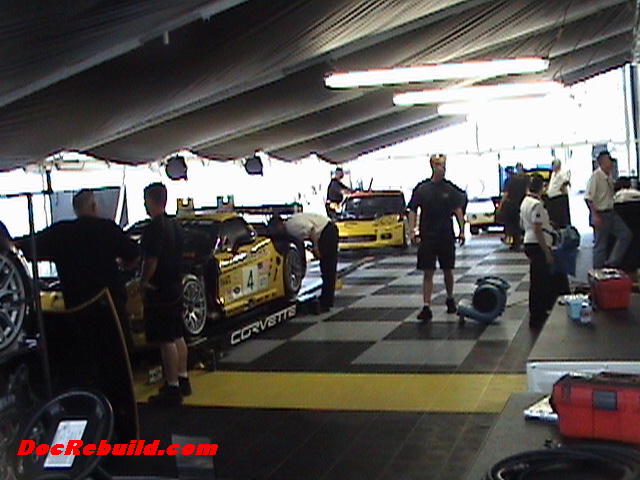 Although both #3 and #4 teams the have their own semi-trailers and each has one of these canopies for shelter in the paddock, on Wednesday both #3 and #4 were under the same tent when I got to visit.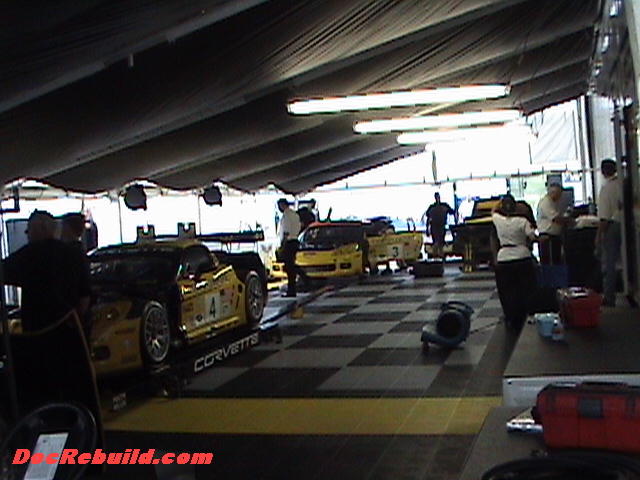 Everyone was busy and businesslike and I didn't ask what was going on. I don't want to be a pest.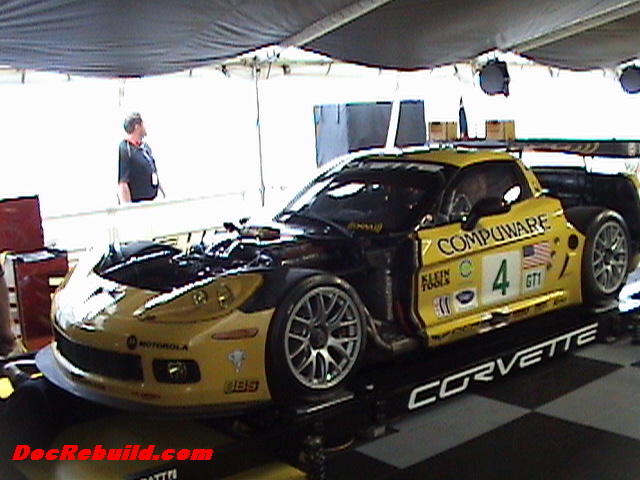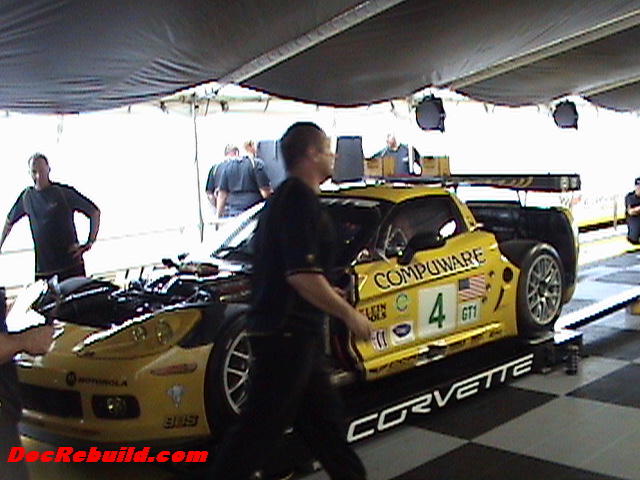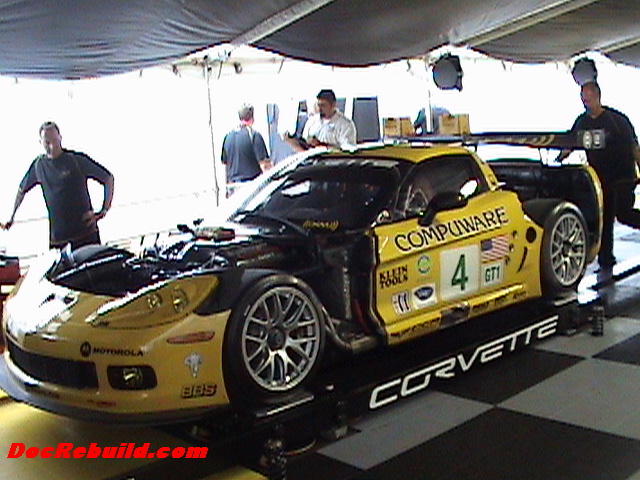 Note the fellow in the white shirt holding a laptop that was plugged into the Corvette.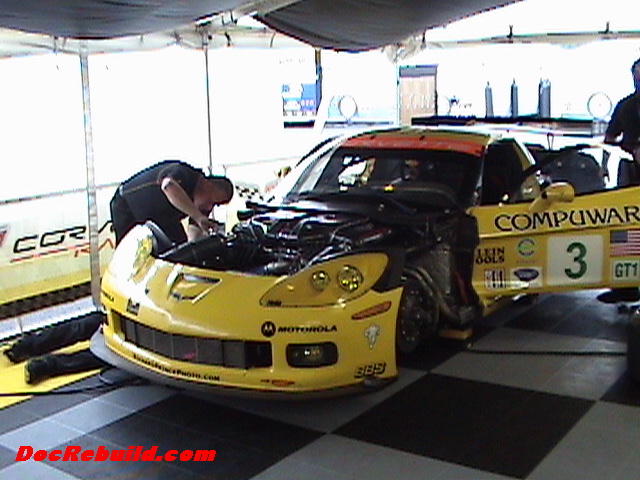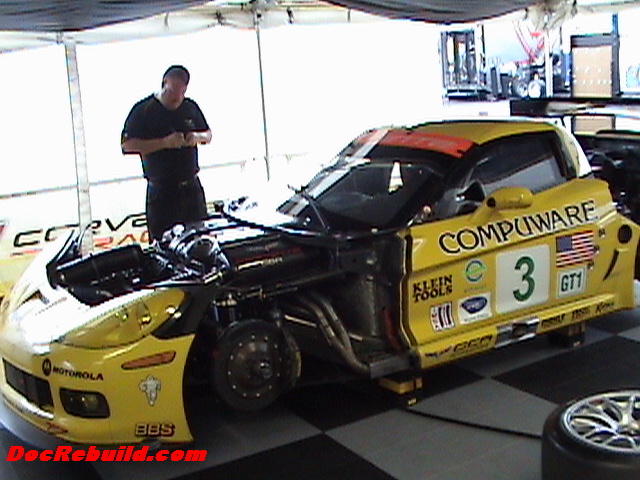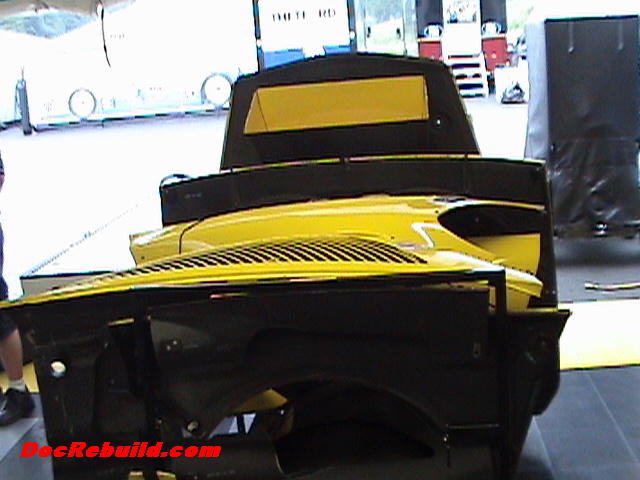 This is a rack that supports the removed body panels when these beauties are worked upon.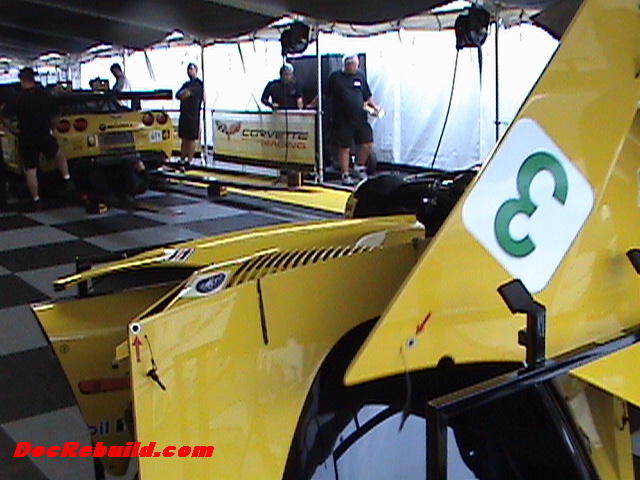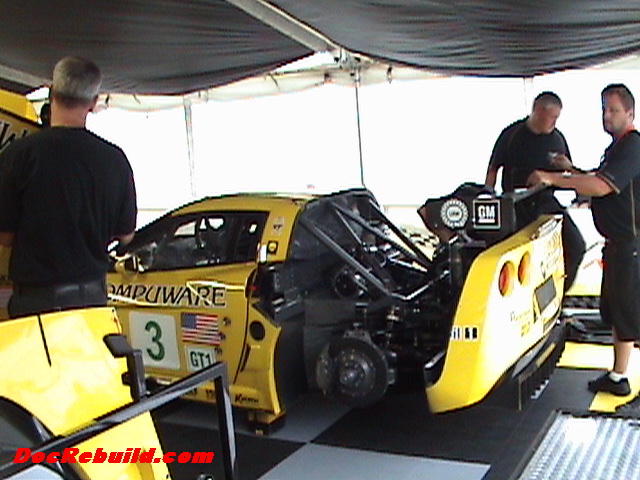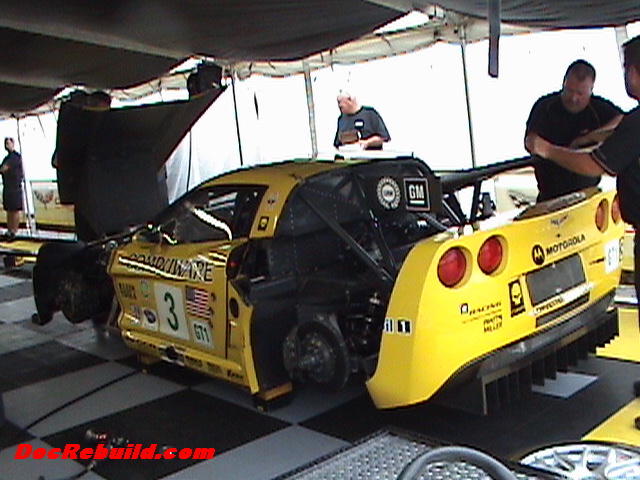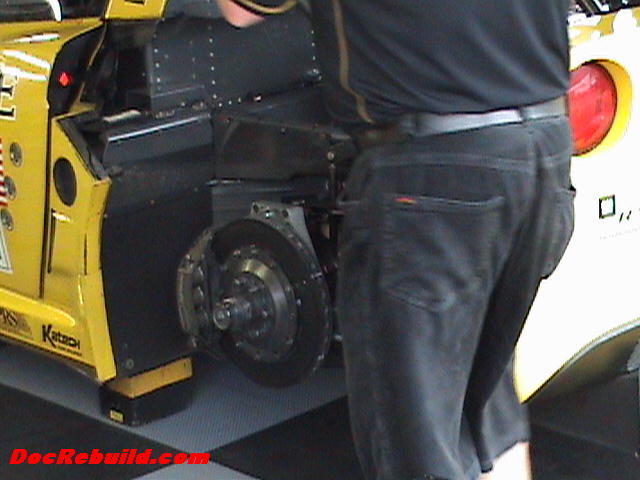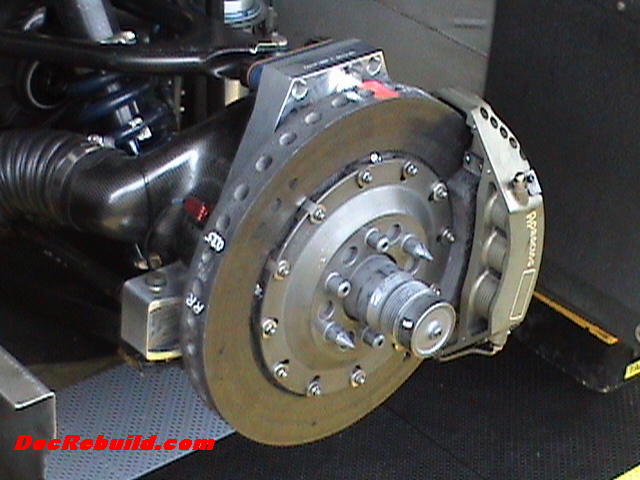 Note the ductwork and funnel to cool the carbon fiber brake rotors.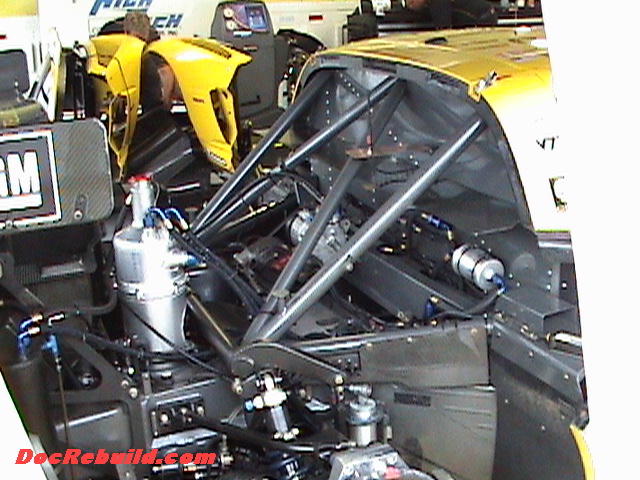 Note the stacked fender panels in the upper left. I don't know what the silver jug is???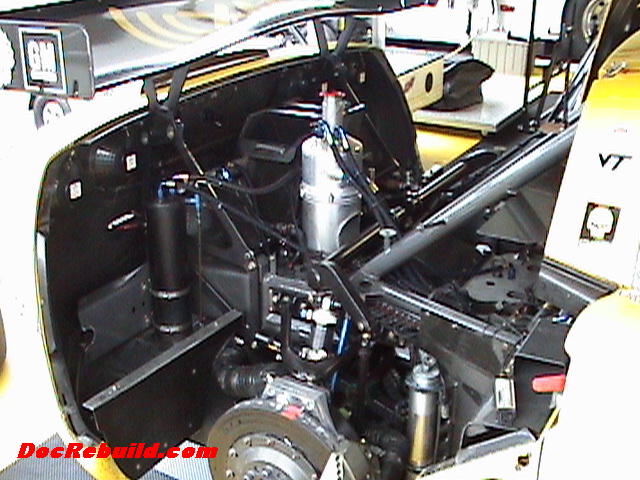 Passenger's side rear wheel well with the inner fender shirt removed.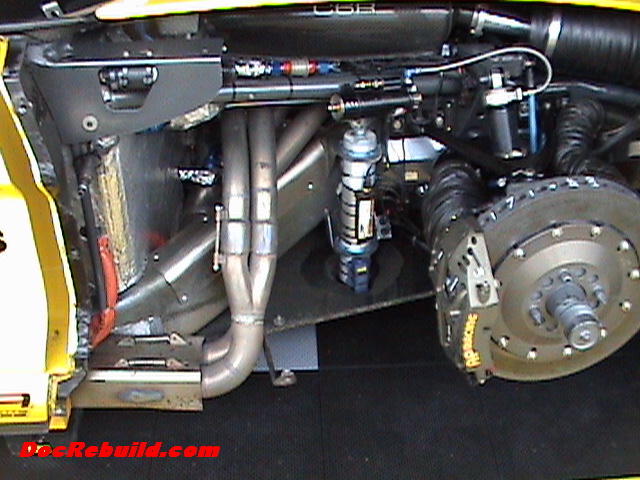 Tube headers looks like they may be stainless, but they are not "blued" from the heat. They are probably something more exotic like Titanium.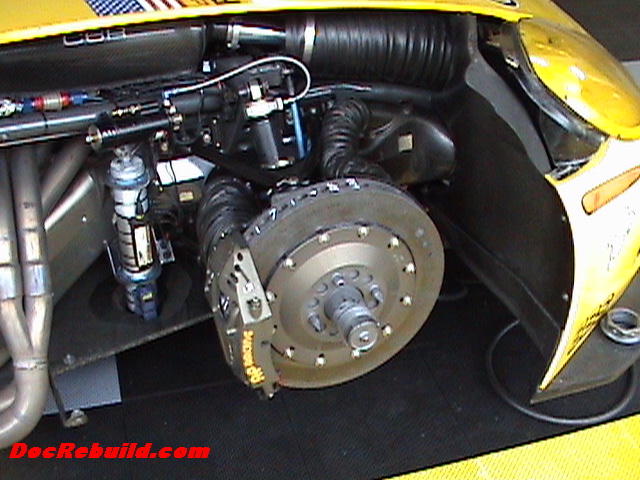 The passenger's side front rotor is carbon fiber. Note the brake cooling ductwork.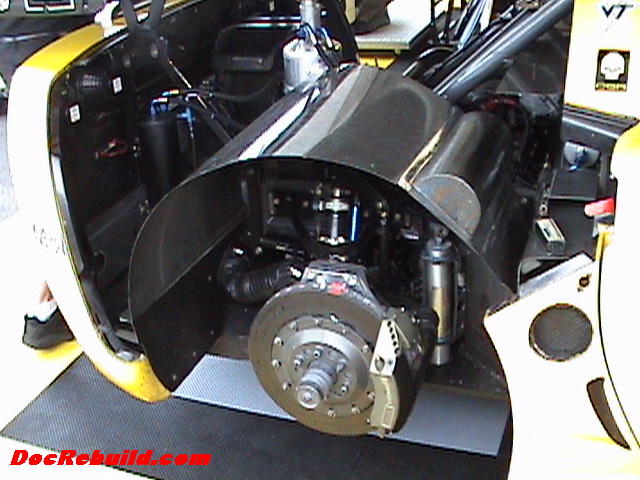 This carbon fiber inner fender skirt was mounted over passenger's side rear wheel with just a half a dozen or so special fasteners.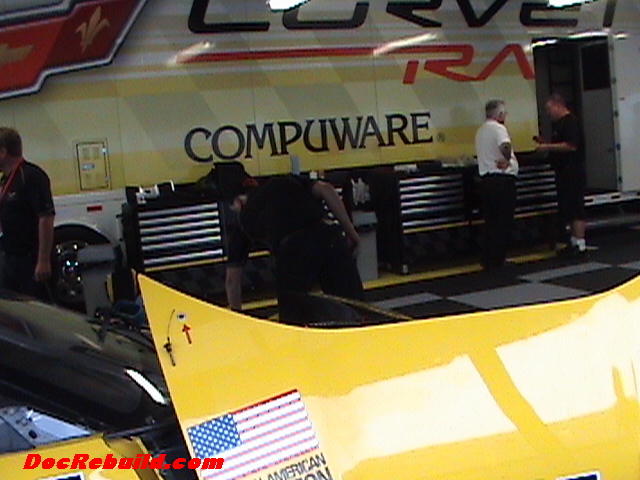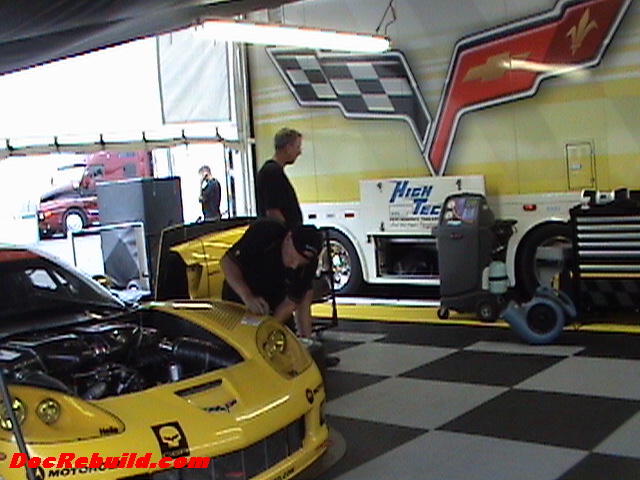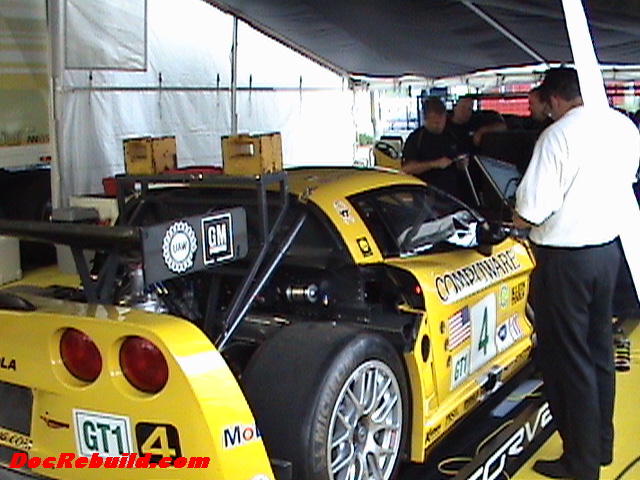 Another team member with a laptop.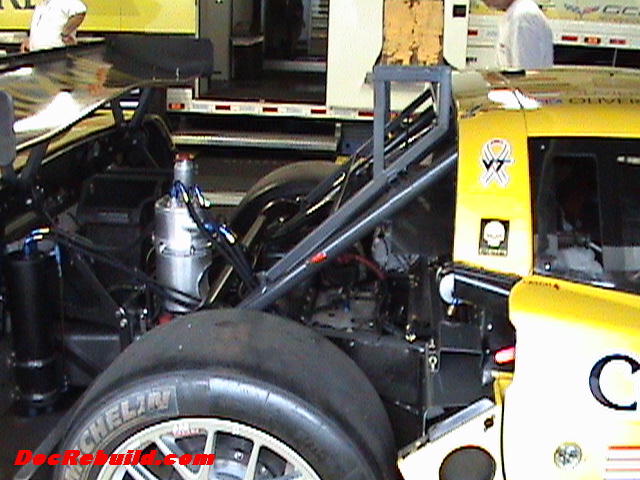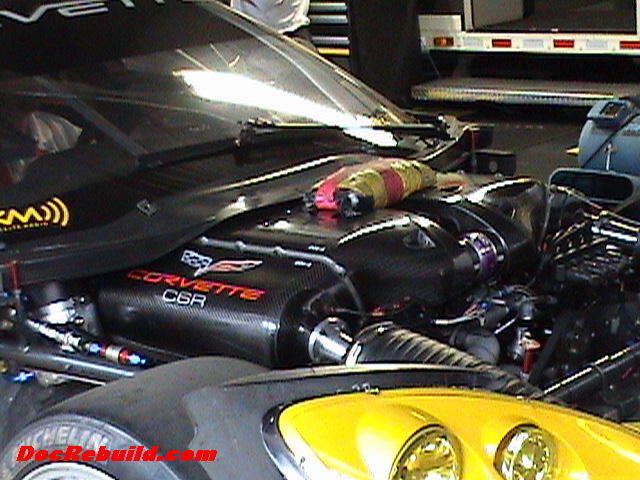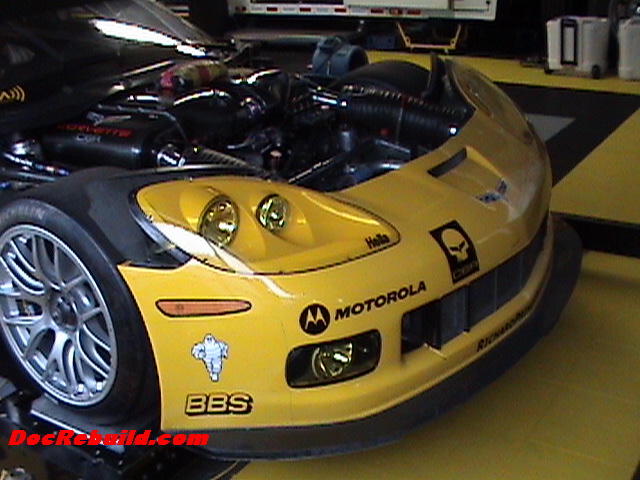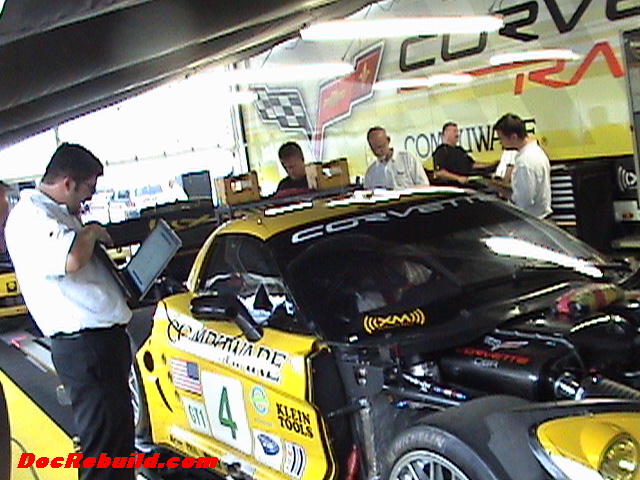 Thank You Pratt & Miller for allowing me to visit under the team tent.
Thanks Robin Pratt and Dan Binks!