1963 Grand Sports at 1966 Sebring Race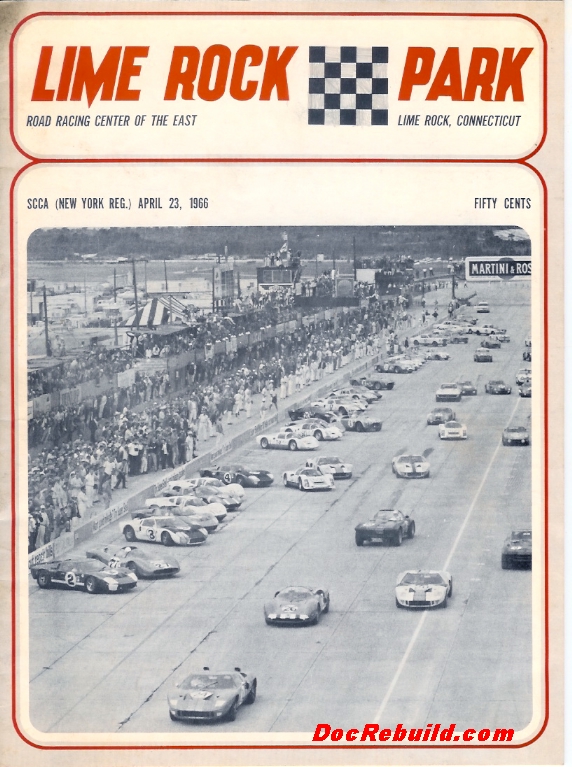 In my mothers house I found a box of 1965, 1966 and 1967 car magazines and race track programs. I had not seen these since then. The programs included a Lime Rock Park magazine cover story on the March 1966 Sebring race. I recognized the two 1963 Grand Sports roaring away after the old style Le Mans start. Farther back in the pack is another White 63-66 vintage Corvette.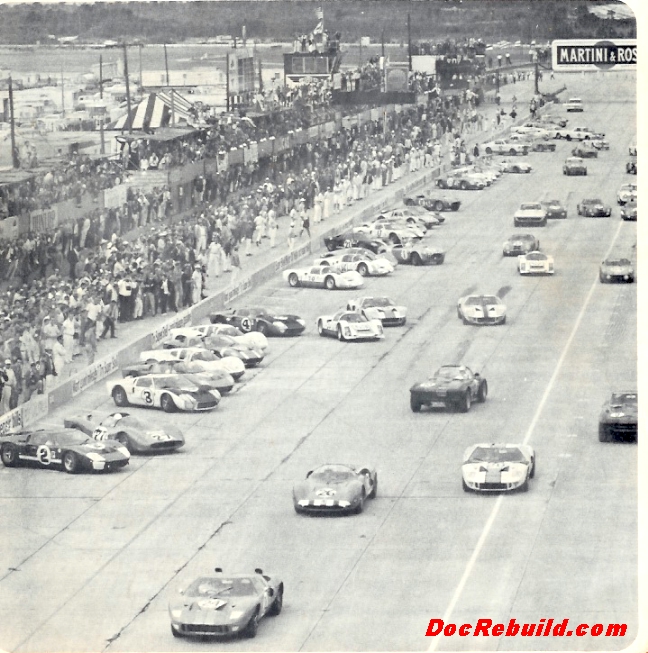 This is a slight enlargement of the above. Below is an enlargement of the dark blue 1963 GS Roadster.
Note the order and spacing of these in relation to the end of the pits:
1st F*rd GT40
2nd Ferrari
3rd F*rd GT40
4th GS Coupe
5th GS Roadster
The following postcard show their positions a couple of second later at the start, except that the 1st F*rd GT40 is not in this shot. Notice how the F*rd GT40 has passed the Ferrari and two Grand Sports have closed in on both that Ferrari and F*rd GT40. Wow, some full trottle drag race. Today it's a rolling start, but the first lap is very exciting with all the cars bunched up and at full throttle. Count the number of F*rd GT40's; looks like more than any other type.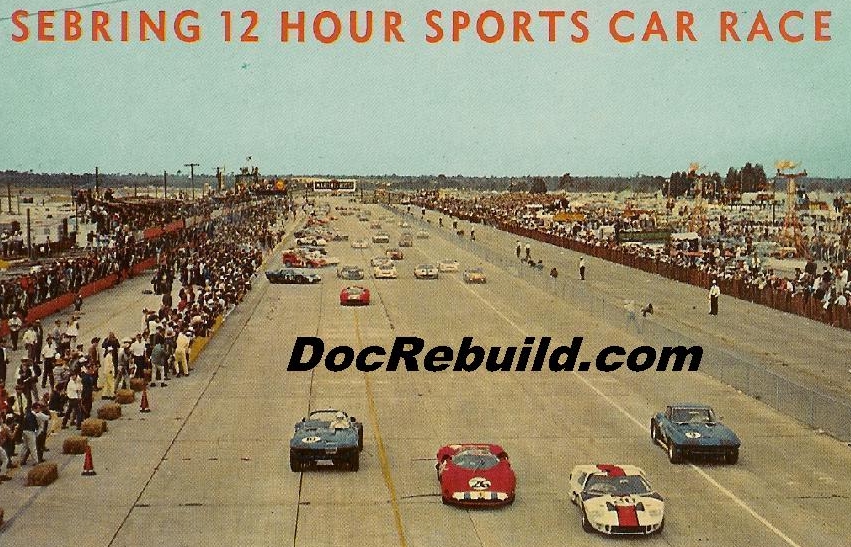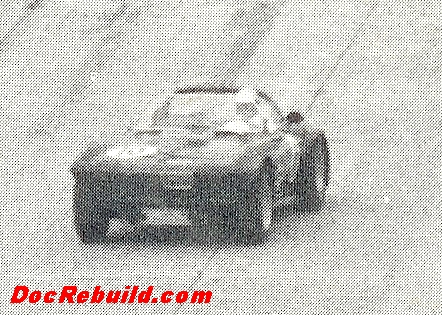 Looking back at this enlargement from the above Black & White Lime Rock magazine cover, notice the lines in the pavement and how the driver had already picked his line to the left. Check out that front end lift so characteristic of Corvettes under hard acceleration and the torque steering that can only helps his line as he comes up alongside the Red Ferrari. What a drag race.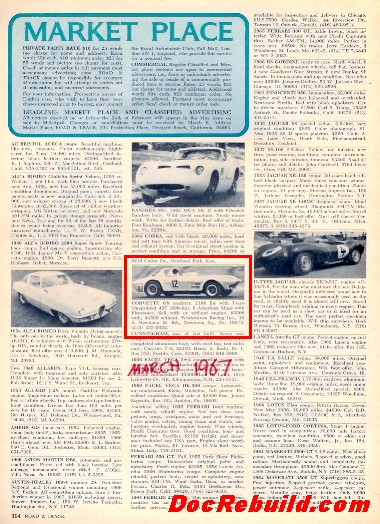 A year later it just another 4 year old obsolete race car and put up for sale in this for sale MARKET PLACE section of the March 1967 issue of Road & Track magazine an old Corvette Grand Sport race car is for sale. $5500 with; $4500 without.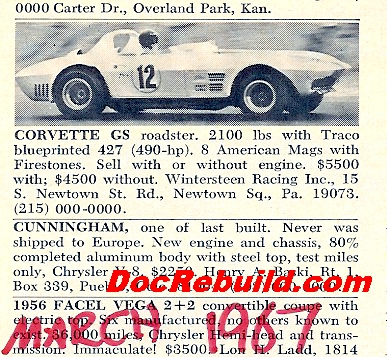 My hindsight is 100%.
Back to Current Events
HOME