Doc's 1956-1957 Corvette Archive
Report in
Speed Age
Magazine
You know, I think I had a haircut like that at one time (when I had hair(s).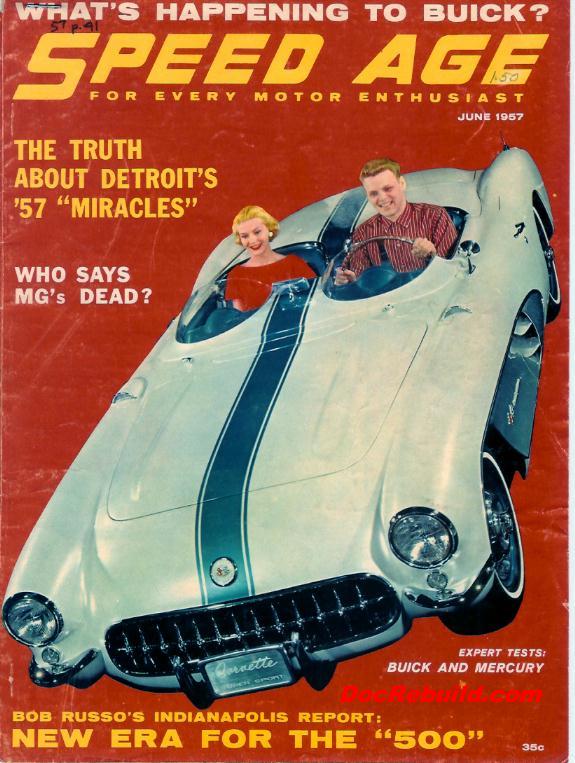 This articles muses how the Corvette and Jag-You-Are both arrived at a model called the SS.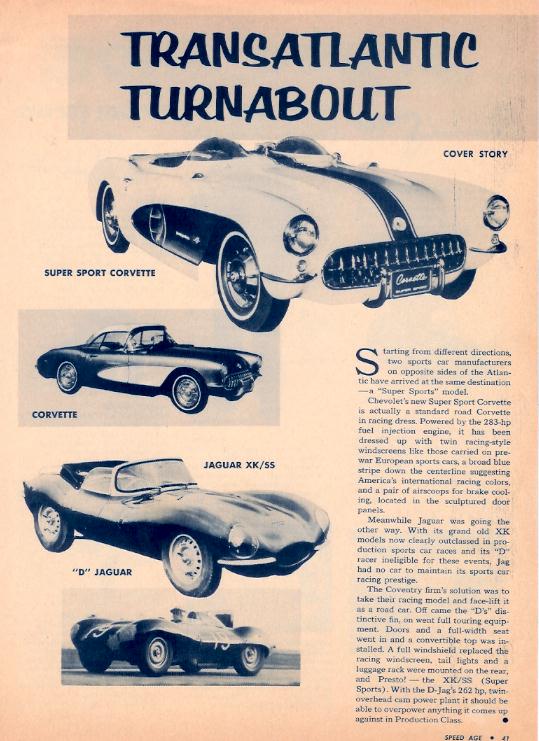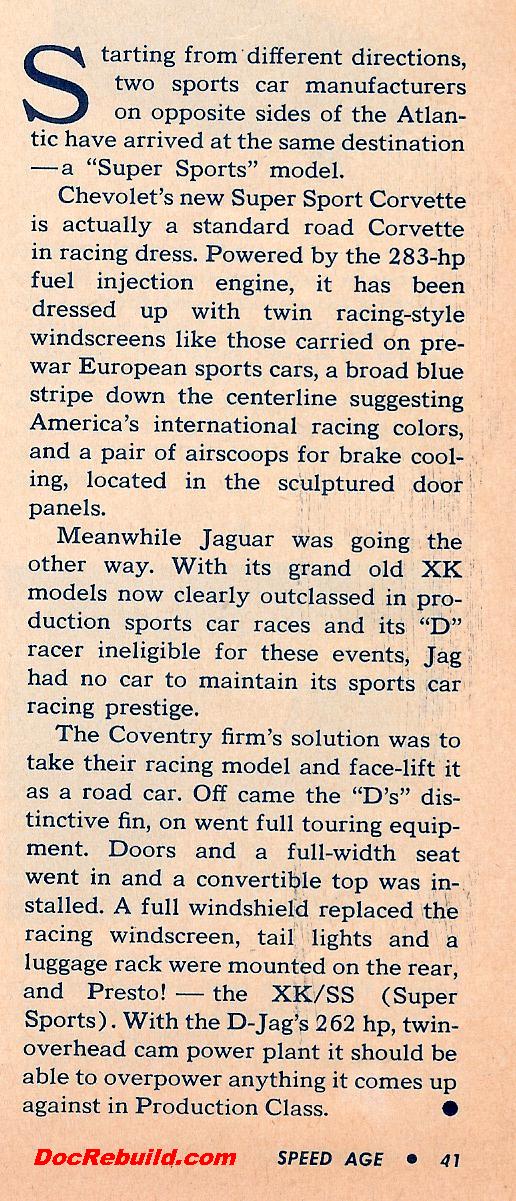 Where is this beauty today?
Joe T. states "Recently restored..and recently involved in a court battle over ownership. This was the feature Corvette at the January 1957 Waldorf Astoria as I recall. Later was owned by an engineer out west..prior to its sale some years ago."
John N. states "Per discussion with a stylist of that era, it was a '56 which was around styling during 1956, and was originally to be called the SS until the '57 Sebring car project was started. At that time it became the Super Sport. I saw the car in Albuquerque approximately 10 years ago. The paint and interior styling features were in great shape. It appeared to be styling only with no apparent suspension and braking changes. It was very low mileage."
Loren L. states "John is correct. The car started life as E56S001589 and was on display in the GM Bldg. It was apparently shown for the first time at the January 1957 SCCA National Convention. It's interesting to note that the car was then rebadged as a 1957 but was done so in a manner to call out that it s "different". For model year 1957, the location of the first digit was changed - 56 #1 would have been S001001; in 1957 it would be S100001; except for this car - the newly issued VIN reads E57S001589 - this also eliminates having TWO 1957 bearing the 1589 number.
Thank you Joe, John and Loren. I NeverCRS #2???
Back to Doc's Corvette Archive - - - - - HOME