Doc's 1957 Corvette Archive
1957 Sales Brochures
These are from salesroom brochures and booklets. The first two of these jpegs are from an original colored 28 page booklet titled "Chevrolet 1957" with two 1957 full size metal Chevrolets on the cover. It is dated 9/56 and printed in Canada by GM Products of Canada Limited, Oshawa, Ontario. It is 11 1/2" wide by 8" tall and opens to 23" wide by 8" tall. The two centerfold pages are devoted to the Corvette. The Onyx Black 1957 Corvette on the left page and the Red ones on the facing right side page.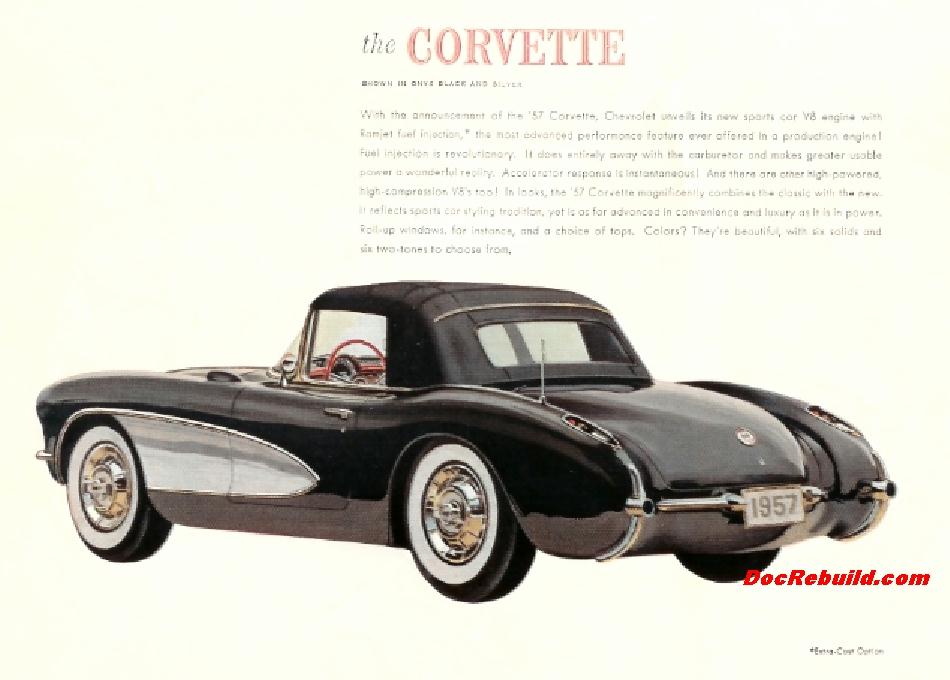 The right side page below lists the specs and features. The engine specs only lists 220HP 1x4 carb; 245HP dual carb, 250HP FI and 270HP dual carb and 283HP FI. All dimension are give in the English system, not metric. The gas tank capacity however is noted as 13 2/3 Imperial Gallon capacity in case you did not know. The copy also lists as follows: *Optional at extra cost. Both safety belt* and shoulder harness*. Those shoulder harnesses must be a rare bird iundeed.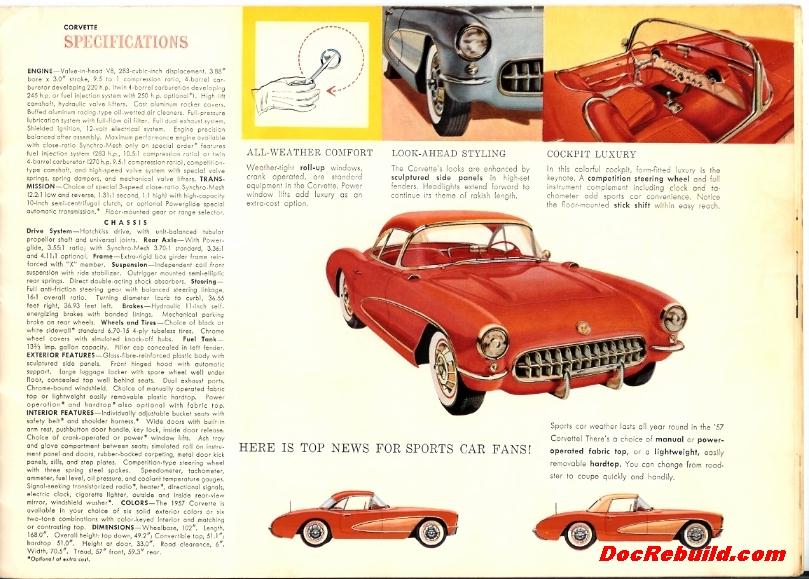 Following is the the Corvette salesroom brochure. It was a cardstock 3 part folder variety. Below is the front cover on the left and back cover on the right. Each panel measures 7" wide by 11 tall or 14" wide by 11" tall when flattened.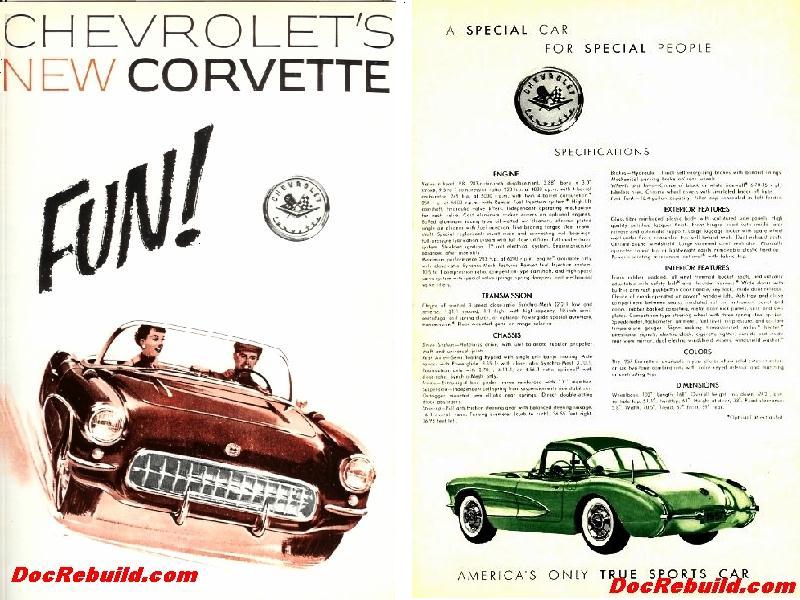 This inner panel is devoted to the familiar F.I. cutaway. Love it.
Fully opened, the 3 inner panels below mearures 21" wide by 11 tall. Dated 1956.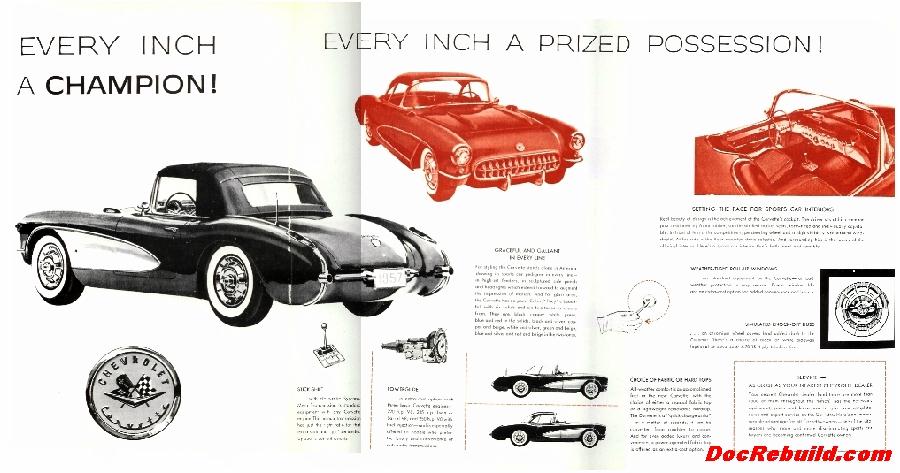 Back to Doc's Corvette Archive - - - - - HOME