Doc's 1956 Corvette Archive
1956 Corvette Early Sales Brochure
The early 1956 Sales Brochure was similar to 1953, 1954 and 1955: a 3 part folder, however it is folded differently. It measures about 4" high by 8" wide when folded and 8" wide by 12" high when unfolded. The front cover is shown below.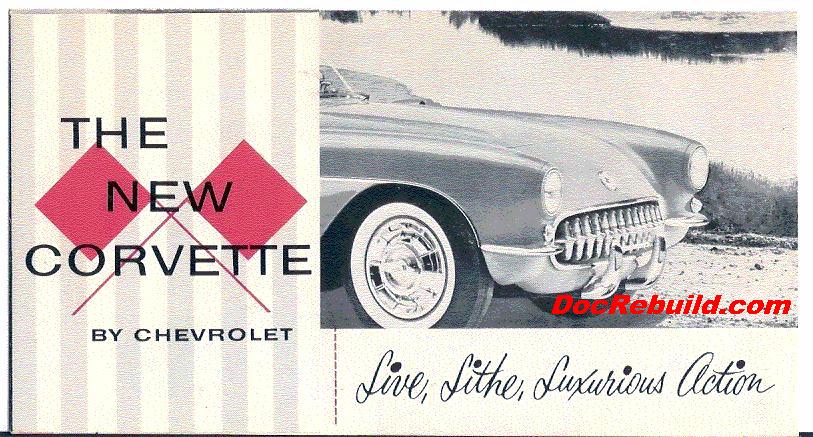 The rear cover with specifications is shown below. The optional colors do not list the colored cove option.

Partly unfolded below, it measures 4" high by 11" wide. Note painted head lamp trim bezel.

Fully unfolded it measures 8" high by 11" wide.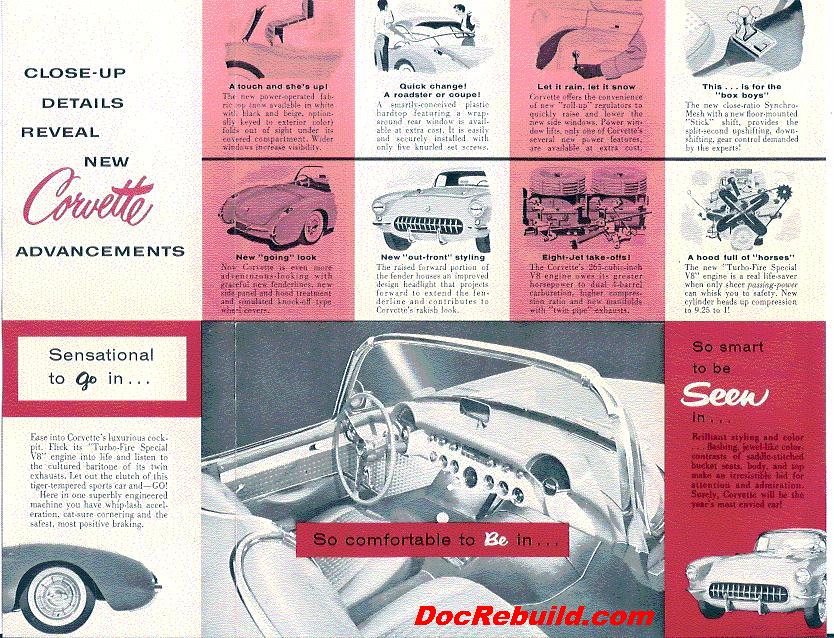 Back to Doc's Corvette Archive - - - - - HOME